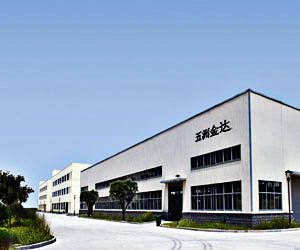 Welcome to our company!
WUZHOU KINGDA is one of the world's leading integrated wire mesh products companies. Our success is driven by our people and their commitment to get results the right way—by operating responsibly, executing with excellence, applying innovative technologies and capturing new opportunities for profitable growth. We are involved in virtually every …
Click here >>
Advanced technology and
professional equipment
More than ten years operation, the advanced technology and professional equipment are gradually got into a higher level step by step in our company. The high technology guarantees we can totally produce various goods with high quality to fully meet customers' specific requirements. In addition,
the professional equipment makes many production lines can work simultaneously which have greatly improved the efficiency. With time going by, practice proves that the technology and equipment have made much progress in WUZHOUKINGDA and we will also spare no efforts to work harder.
Read more >>
Testimonials
American purchaser,five years experience of cooperation,the high quality products,exquisite technology and wonderful service attitude. We are very glad to have a supplier like you.

American Customer
We are a British company, we have established the partnership with WUZHOU KINGDA LTD for seven years.We are the loyal users of your company.Thank you very much for your high quality products and the perfect after-sales service, they make us feel your sincerity and friendly. Thanks again, sincerely.

British Customer
We are a Australian company, when it comes to stainless steel company, the most satisfactory one is just WUZHOU KINGDA LTD. They have the most advanced technology, the best quality products and the most intimate services. So if you are looking for a kind of stainless steel company to cooperate, we only recommend the WUZHOU KINGDA.

Australian Customer